Wayô Records Feature Q&A: Chamber Music from Final Fantasy
Jerry on 2014-09-15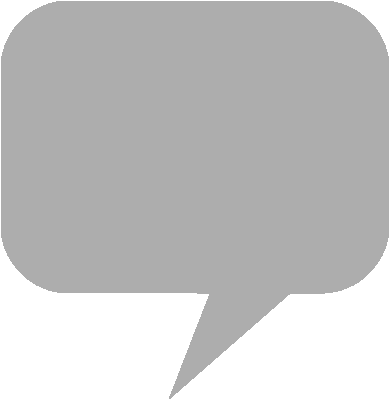 Based in France,
Wayô Records
has organized Paris concerts for game composers
Masashi Hamauzu
(
Final Fantasy XIII
), Hitoshi Sakimoto (
Vagrant Story
) and Michiru Oshima (
ICO
).
In this interview Jérémie Kermarrec, co-founder of Wayô, discusses preparations for the forthcoming A New World: Intimate Music from Final Fantasy. The concert taking place on November 30th at Salle Cortot, Paris is conducted by Arnie Roth and features compositions by
Nobuo Uematsu
.
In organizing a series of concerts for Japanese game composers, do you consider why it is that the staff of Wayô Records has maintained such a passionate interest in this subject?
Jérémie Kermarrec:
One of the things that we've been drawn to is the fact that Japanese game composers don't mind trying things that would sound weird in other circumstances. They are not afraid of mixing genres of music—making something that sounds exotic by using approaches to composing from all around the world.
Taking inspiration from Indonesian, Irish, American and Japanese music to create a worldwide style results in a very "nationless" music. This is a quality that is appealing because it's at once both familiar and very different from what we are used to.
In organizing concerts, what do you view as some of the essentials? What must be achieved in advance for the audience to come away with the feeling of having been treated to a worthwhile experience?
At Wayô, we are all game music fans. That's the very basis. Every time we host a concert with a game composer we want their entire repertoire to be represented. While the set list should be a selection of all the main works, we also want to present pieces that are obscure but beautiful.
When you have hundreds of people seated in a concert hall, this is a unique opportunity to present them with something they do not know. This is what motivates us when we first make a list of the songs we'd like to present.
Michiru Oshima, Melodies in the Mist (2012)
This November 30 concert is your first partnership with the Distant Worlds staff. How did plans for the Paris concert first come about?
When A New World was first announced, we realized that this smaller sized orchestra was a great alternative. Chamber music is what we've been doing from the very start, so we decided to submit a proposal to Arnie Roth and his team.
We are moving to another hall for A New World, which is a Salle Cortot, a renowned venue in the center of Paris, very close to the Conservatoire de Paris.
Which pieces have been announced so far?
"One-Winged Angel" from
Final Fantasy VII
, "Force Your Way" from
Final Fantasy VIII
, "Fight With Seymour" from
Final Fantasy X
and a Moogle Theme medley. Also "Eruyt Village" from
Final Fantasy XII
, as Hitoshi Sakimoto is in attendance, and a special addition.
Do you see there being some unique qualities that come with inviting this more intimate ensemble of performers?
As chamber music, you have more strings and more solo variations. For an idea of how it sounds, you can listen to "Fragment of Memories" from the
Final Fantasy VIII
orchestral album, which was used in London for the first A New World concert.
Having invited French game composers to attend these events, are you finding that the concert series facilitates communication on the subject of game culture in France?
Romain has been putting effort into publicizing game music in France for a long time now. He has been on French national radio, introducing Christophe Héral's music for
Beyond Good and Evil
and the new
Rayman
games, as well as Olivier Derivière's music from
Remember Me
and the
Assassins Creed IV
DLC.
When Sakimoto was in France,
Squids
composer Romain Gauthier and
Trackmania
composer Henri-Pierre Pellegrin were there. And because Sakimoto speaks very nice English, they were able to exchange ideas and techniques. These kinds of meetings can give birth to new collaborations in the future, you never know.
Henri-Pierre Pellegrin, Romain Gauthier, Denys Fontanarosa and Hitoshi Sakimoto
Essentially this is what is meant by the name "Wayô"?
This is what the two Japanese characters mean when together, the meeting of the West and the East. This is meant to show what we are trying to achieve.
Denys is the one who decided on the name. He has always been interested in
Nintendo
's music by Koji Kondo and Hirokazu Tanaka, and has had the chance to go to Japan to study Japanese culture and language. Another Wayô member, Jonathan, has helped us coordinate with companies based in Japan and was the one who came up with the idea of localizing the
Ni no Kuni
soundtrack.
At the stage when you were discussing the idea of forming Wayô Records, how did it come about that you were able to organize a concert for the composer of Final Fantasy XIII?
Denys had the chance to meet Hamauzu before he came to Europe for a
Distant Worlds
concert in 2011. The two of them began discussing the idea of a concert in Paris, and that was the birth of Wayô. We started in a very small venue for our first concert, which sold out in about ten minutes.
Since the timing was short, we mostly relied on pieces that already existed, selecting from the Piano Collections albums. But the small venue was exactly what Hamauzu wanted, in order to feel close to the audience. There was a feeling of proximity that is very different from what you find at big orchestral music concerts.
We played some of his favorite pieces, which included "Assault" from
Final Fantasy X
and "Sulyya Springs" from
Final Fantasy XIII
. It was very impressive to hear them live in a half-lit room with the composer present.
I remember hearing that Hironobu Sakaguchi, the Final Fantasy series producer, was also in attendance?
It was actually quite a nice coincidence because, as you may know, Sakaguchi travels a lot. He's not in Japan very often. He is not only spending much of his time in Hawaii but also has been visiting Paris. We had the chance to invite him through author Florent Gorges, who often serves as his interpreter whenever he attends events here in France. His presence added to the uniqueness of the moment.
Masashi Hamauzu (2011), photo by Hironobu Sakaguchi
Do you ever encounter copyright concerns when showing reminders of the visual aspect of these games during a performance?
For the Oshima concert, the composer is very close with all the people she's worked with and was able to ask permission from anime directors for trademarked materials. There was some concern from the copyright holder of the late Eri Kawai's music because they are very careful with how the image of the singer is used. This is I think a perfectly legitimate way of protecting her heritage. Oshima wrote new lyrics, which we translated into French, for her song "Sha-rion," performed by vocalist Estelle Micheau at the concert.
Are there also opportunities to do things with the visual aspect of the performance that are unique to this setting?
For Oshima's music, we wanted to include pieces from her anime music, game music like
ICO
, even television drama pieces that had never been heard before in France. The concert took place just a few months after the dramatic events in Japan in 2011, and Oshima had been working on a short animated movie at the time.
What we managed to do was perform the music on stage live while the movie played in the background. This twenty minutes of music was an experiment for us and I think people found it very memorable. Ten percent of the proceeds of the concert were donated to a charity for tsunami relief.
To understand what you are listening to, we make a leaflet for the concert with explanations covering the main works, biography and details about the performers. What we really want is for people to come away from the concert having learned something.
Sakimoto is the guest of honor at the November performance of A New World. What was your experience organizing the previous concert, Vagrant Melodies?
We realized that Sakimoto had never been invited to Europe for a concert before. Everyone came away saying that he was a very nice individual, and he was always very open to discussion.
When a concert like this has a small audience, we always try to arrange a signing session. The Sakimoto concert also had a 30-minute session before the event for people willing to pay a higher price for premium seats. They had the chance to discuss with Sakimoto his work and that led to some very interesting anecdotes.
Someone asked about the very unusual song titles from
Final Fantasy Tactics
, like "Antipyretic" and "Bloody Excrement." He explained that he and [co-composer] Masaharu Iwata had an English medical dictionary at the time and just picked words almost at random, in a very Dadaesque way. That was interesting to learn.
You've mentioned how Wayô Records invests time and energy into the creation of concert leaflets. What kinds of process was involved in publishing physical music releases, such as your localization of the Ni no Kuni soundtrack?
Romain has some experience working with Joe Hisaishi in the past and when the
Ni no Kuni
soundtrack was released, the timing was perfect. We were including a second CD for the
PlayStation 3
-exclusive music that was not involved in the original release of the soundtrack in Japan. It required some coordination so that these pieces of music that already existed were mixed for compact disc.
We received all of the materials necessary to translate the liner notes and track listing, having direct contact with Richard Mark Honeywood from Level-5.
This is the localization director previously overseeing translation for the Dragon Quest series at Square Enix?
Yes. I noticed this when we received the Excel file with his notes. This is the guy who translated
Chrono Cross
!
He was very nice and, though he was not required to do it, out of his passion for
Ni no Kuni
he gave us some helpful feedback for translations that he felt were faithful to the spirit of the game.
The discs were printed here in France. Though we are a very small label, it showed we had the experience to make this release successful. We were very proud to have been able to do this.
Tickets for A New World are available through Wayô Records. Photographs courtesy of Wayô Records.