The Staying Power of Castlevania: Symphony of the Night
Jerry on 2020-06-11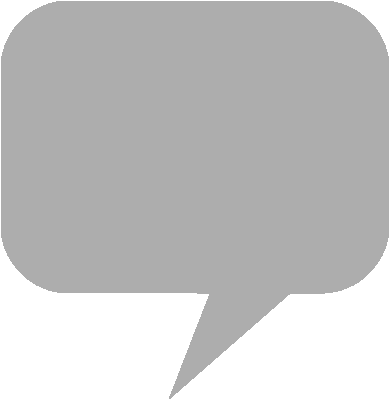 The Staying Power of
Michiru Yamane
's Symphony of the Night
The artwork and soundtrack of C
astlevania: Symphony of the Night
captured the imagination of players. It was as if illustrator Ayami Kojima and composer Michiru Yamane had sunk their teeth into the
Castlevania
formula and given it new life. Bound up in seemingly antithetical traditions, from classical to metal, Yamane's score could even be described as a game-changing work of musical alchemy.
It was therefore hardly a surprise when in meeting with the composer for tea at Café Pause in Ikebukuro that we sensed an undercurrent of enthusiasm giving force to her speech. The unassuming figure responsible for so much Castlevania music over the years has been an inspiration to listeners around the world. More recently in a several month span, the musician has appeared on stage in a kimono for Video Games Live, flown to Sweden to perform before a roaring crowd, having self-arranged her industry-altering game themes for a massive box set.
Your official website features the work of Ayami Kojima, an illustrator whose art has been featured in the Castlevania series. How did it come about that your previous weblog and now your company website has included this image?
Michiru Yamane: The portrait on which it was based was sent to my office one day by
Konami
. I had been informed of its existence, but it was still a shock when it arrived. Kojima-san granted me permission, so I went ahead and used the image for my business card.
1UP: Would you consider yourself friends with Kojima-san?
Yes, both personally and professionally. We've even gone on vacation together.
1UP: When the two of you have worked on the same projects, have you found your music has been influenced by her art?
That's certainly the case. First I take a look at the art that Kojima-san has produced and then I begin the process of composing. I draw a lot of inspiration from her.
1UP: When you begin writing, are you considering the fine details of a given piece, or do you prefer to start off by defining a broader overall picture?
At the very start I like to determine the bigger picture. Will this be a classical piece, heavy metal, something more regional? Once I've arrived at a basic premise, I sit down at the piano and begin working out drafts. Those notes figure into the intricacies of the sound design, which takes place on the computer. These days, you can experiment with any number of simulated instruments on a personal computer, which can sometimes inspire certain phrases that I would not have considered otherwise.
1UP: What sort of experience was it inviting your sister Kahori to participate as a vocalist?
You've done your research. (laughs) She sang on "Prayer" and "Enchanted Banquet" for Castlevania: Symphony of the Night. She was studying at university at the time. We recorded those vocals in a humble little makeshift recording studio set up at the office. Of course neither of us had any idea that these modest recordings would still be listened to years later by people all over the world. This was at the beginning of my work on the Castlevania series.
1UP: How would you describe your approach to arranging music you wrote some time ago, for instance on the tracks included in the Castlevania CD box set?
Setting out to recreate the image of those songs brings back emotions from that time in my life. Sometimes I can't help but wonder how I managed to write such compositions in the first place, which must be a testament to the degree of sensitivity I had back then.
1UP: Prior to Symphony of the Night, you had written music for Castlevania: Bloodlines, which appeared on the
Sega
Genesis. How do you view the difference in styles between these two game scores?
Castlevania: Bloodlines has something of a macho, masculine image, though my approach to both games was similar. The biggest difference between the two was that seeing Kojima-san's art for the first time compelled me to write more expressive musical themes to match her artistic quality.
Toward the end of the first ten years of my tenure at Konami, the company made a transition from the Sega Genesis to the Sony Playstation, which represented a vast change in hardware capabilities. Everyone momentarily lost their bearings. However, amidst this turmoil Bloodlines was offered to me, and it complemented my interests as a musician. I gladly accepted the offer to compose. 1UP: You brought classical music forms to your scores for the Castlevania series, which had previously been dominated by more of a progressive rock style. At the very beginning, how did you go about preparing for contributing to the game franchise? In writing for Bloodlines, I had already been intimately aware of the Castlevania games for some time, but I realized that it was necessary to start listening to a lot more rock music. Though I'd had favorite bands as a teen, somehow it never occurred to me that one day I might be asked to write in the style myself. First placing myself in the role of a listener, I analyzed the rhythmic styles and guitar phrases of numerous artists. Dream Theater, an American progressive metal band, is one I like. For boss battles, I think that it's hard to find anything as effective as progressive rock. 1UP: Many people responded to the shifting tempos of the Symphony of the Night score, which features more restful and ominous passages than were common to action games of the time. Were there design elements that convinced you to mix up the pacing of the game? While Symphony of the Night would most certainly qualify as an action game, the graphical style that was partially determined by Kojima-san suggested a slow and purposeful tempo. The idea was something of a departure from the formula, so I consulted Koji Igarashi, who turned out to be the biggest supporter of the idea. His openness to new directions for the series was a key component of its ongoing success, in my opinion. 1UP: Were design decisions on the title in any way a reflection of changes of policy happening within the company at the time? This was approaching the end of the bubble economy, a time when it was difficult to stick to release schedules because everyone wanted to pack as much content into their games as possible. That led to our having a big meeting where the design team formally requested both an extension to the deadline and added funding. In retrospect, it was a wise decision. Had there not been these negotiations for added resources, the results would have been very different. 1UP: What would you consider to be the reason for the staying power of Castlevania? For one, the mythos of Dracula is familiar worldwide. There have been many films inspired by the story and it appeals to all sorts of people, including myself. 1UP: Would you go as far as to say you're a fan? Yes, I'm also a fan. (laughs) 1UP: What considerations do you keep in mind in order to suit the style of an action game? Sometimes I will alter the tempo of a given piece once I've playtested a build of the game in order to suit the pace of what's happening onscreen. With this in mind I always try to be flexible and leave room for a change of tempo when composing. 1UP: What feelings do you have about your decision to leave Konami to work as a freelance composer? I feel like a weight has been lifted off my shoulders. Before I was working from 9 to 5 on a good day, and only on Konami games. I had always wanted to try something else. That's not to say that the Castlevania series has been anything other than profoundly meaningful to me. I took to heart Igarashi-san's assurance that even if I left Konami, the door would remain open for me to return to the series in the future as a freelancer. In fact, I'm eager to return. 1UP: How did it come about that you participated as an emcee in the most recent Video Games Live concert in Tokyo? I had the chance to meet Tommy Tallarico during E3 while doing publicity for Castlevania: Curse of Darkness. That May he contacted me again to invite me to one of his big events taking place in Los Angeles. Although
Hideo Kojima
attended, sadly I couldn't go because I was tied up at work. It upset me that I missed the chance to hear my music performed at the Hollywood Bowl, but we met up again last year and that was when he asked me to appear onstage at the concert in Tokyo. Upon leaving Konami I found that I had more time on my hands, so I decided to learn a little about traditional apparel. There aren't many people who dress in kimonos these days, so I decided to wear one. 1UP: Did you consider it for the Castlevania concert? Well, I'm performing on stage, so wearing a kimono might be a little uncomfortable. (laughs) I'm not a concert pianist, so what listeners are likely to enjoy is the novelty of the composer performing her own pieces. Nothing fancy. 1UP: Your music for the concert was in the mode of classical piano, but would you have any interest in performing prog rock in the live environment? If I were to do that live, I'd bring in a band that specializes in that sort of music. Maybe I'd be in the back on the synthesizer. 1UP: In terms of classical composers, whose music resonates with you the most? Of course, Bach and Mozart. The composers whose names have earned a place in history are all great artists and their music has deeply influenced me. There's the Romantic music of Schumann and Rachmaninoff, and the modernist breakthroughs of Ravel and Debussy. Stravinsky is an inspiration to me, as has been the case with the film industry at large. I've also spent time looking into how the avant-garde informed the horror genre, both in films and games. 1UP: There is a strong sense of momentum to many of your compositions, complementing the on-screen action. Do you find there have been other musicians demonstrating such rhythmic elements in more traditional media? Stravinsky's "Petrushka" is all about such use of orchestration. The strengths of "The Rite of Spring" are in its rhythm and changes of pace. The varied use of its many instruments are gorgeous, and I find that I keep coming back to it.
1UP: Is there anything you might like to say to readers who have enjoyed your music over the years?
I have become more aware since leaving Konami after twenty years just how large an audience there is for Castlevania music around the world. I don't have time to reply to all the fan letters, but I read them all. Slowly I make my way through the ones in English, a dictionary in one hand.
Some may wonder where Michiru Yamane has gone off to, but take heart. While making a videogame that people enjoy is no small task and I cannot say for certain what the future holds, I have every intention of continuing to dedicate myself to the creation of music for people to listen to and enjoy.
[This article is available in Japanese on Game Design Current, in French on Squaremusic and in Italian on Gamesource.it. For additional information regarding the composer, visit the artist's official website. For samples from the Castlevania series, see the Castlevania Best Music Collections BOX website.]