Final Fantasy Remix Feature Q&A: Ian Hartley of Ante
Jerry on 2008-08-15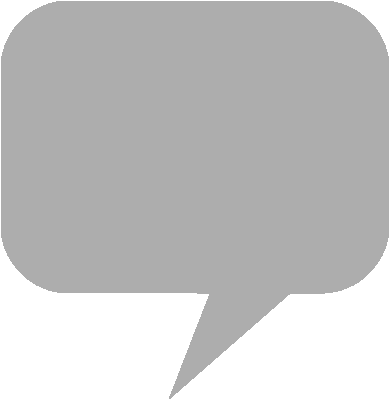 Ian Hartley is a Tokyo-based DJ hailing from London who publishes drum'n'bass, acid jazz and electronica mixes through his independent label Kikaizuki. He and Matt Baggiani collaborated under the group name of Ante on Final Fantasy Remix, an album featuring club-style arrangements of music from eight different
Final Fantasy
titles.
The album was directed by series composer
Nobuo Uematsu
and selections were featured live with the Black Mages band for their Darkness and Starlight live concert. An EP featuring "Blue Fields," "Liberi Fatali" and "Prelude" debuted on iTunes in July of 2008, followed by the full release of the LP on compact disc in August.
Here, Hartley shares his experiences participating in the creation of the album and performing as a DJ in Tokyo.
How long have you been performing music in Japan and when did you start your own label, Kikaizuki?
Ian Hartley:
I've been living and working in Japan since 2000. So that's 8 years now. I love Japan! I started kikaizuki in 2002, as an umbrella for various musical projects I was working on.
Can you tell us a little about the process of working together with Matt Baggiani on Ante projects? Do you each have particular strengths that you bring to the collaboration?
My background is as an instrumentalist. I play guitar, bass and keyboards. Matt's background is in sound engineering and production. We worked separately on the tracks for this production, but there was some crossover in the initial stages.
Have you performed the Final Fantasy Remix tracks outside of the Black Mages concert?
To date, these remixes have not been performed anywhere outside of The Black Mage's concert in September '08. Hopefully there will be more opportunities to play these tunes some more.
I came to DJing after years of playing in bands and ensembles. I still play with bands, and I consider myself a musician who happens to DJ. When I started producing dance tracks, promoters started to ask me to DJ at events. I did some music to promote the FIFA World Cup in 2006, and that raised my profile a little.
Final Fantasy Remix has been in development for quite some time. When did you first begin working on the songs that would appear on the full album?
My bass player friend Philippe Wauquaire knew Nobuo-san from many years before, and after we had been introduced, I did some research. When I proposed trying some remixing, I had no preconceived notions of the original context for the score, which in hindsight gave me a lot of freedom. When I started to listen to the music in terms of interpreting the harmony and working out counter-melodies, I quickly got an appreciation for the complexity of the scoring, and the sophistication of the composition.
I was pushing this project forward from Autumn 2006. I handed Uematsu-san the demos in Spring 2007. He was excited, and I was really happy when he decided to set the remix project in motion.
The Famicom sound card is a prominent instrument on "Eternal Wind," accompanied by live percussion. Did you feel that including these electronic instruments on tracks like "Prelude" was an important thematic component of the album?
After the demo process, the tunes to remix were chosen by Nobuo-san, I guess to show the range of the work he has done for the
Final Fantasy
series. I suppose it was natural that even the earlier themes would be part of this selection.
I personally have never played any of the
Final Fantasy
game series. This music is known and loved by literally millions of fans, so while remixing, I was very conscious of respecting the composer's original intentions. It was an interesting challenge to try to highlight or accentuate such iconic musical themes. As the tracks were developing, it was important to respect the original sound source and context.
What are your thoughts on videogame music of that period, having made an album that retains these instruments?
The challenge of early VGM was that you may have had only three or four voices to play with...people can still hum those tunes today, which points toward the fact that the composers knew what they were doing, and made the best of the technology available to them at the time.
Music is music. Dynamic range, timbre, contrast...these themes are timeless. The sounds we are using today will one day seem dated. The music that will stand the test of time will be the same as ever; music that is written by composers who understand melody, harmony, rhythm and the most important element; expressing an idea that makes the piece work.
Mambo de Chocobo appeared on Uematsu's 1994 arranged album "Final Fantasy Mix." Can you tell us when you first heard the song and where you felt the mambo style could be expanded upon for your Final Fantasy Remix album?
Well, that is an interesting track. Again, it was Nobuo-san who chose this track, and I think he wanted the remix to be as big and comical and crazy as possible. Matt was in London when he was remixing "Mambo de
Chocobo
." I was relaying messages from meetings with Nobuo-san and Ogawa-san..."More percussion!"..."More guiro! More timbales! More claves!"...and I think Matt did a good job of sending it completely over the top!
At what point did you introduce the idea of the album to Nobuo Uematsu? How much input did he have as the director of the project?
Nobuo-san invited Philippe, myself and Matt to his home (for a wonderful dinner cooked by Mrs. Uematsu). We talked about music, listened to some tunes, and at the end of the evening, I gambled on asking Nobuo if he would let us try to remix some of his work. He sent some CDs to my studio, and I put together remixes of "Liberi Fatali,", "Blue Fields" "Balamb Garden" and "Martial Law." Matt did a remix of "Under Her Control." I sent those five tracks through to Uematsu-san.
Nobuo is of course very busy, but a few weeks after sending, we were invited to dinner again, and Nobuo proposed a remix CD on the spot. It was a big surprise, and more than I had hoped for..."Blue Fields" and "Liberi Fatali" actually ended up on the EP and the CD!
From that point onwards, Ogawa-san and Uematsu-san listened to every remix, and gave very constructive feedback along the way. I'm used to dealing with advertising people and visual artists, who tend to relate to music in quite abstract terms, but Nobuo is great to work with, because all of his advice is direct, and given in musical terms.
With Final Fantasy Remix, are you more interested in conjuring up memories of the games, or creating an atmosphere that suits the ambiance of nightlife venues like bars and nightclubs?
Hopefully somewhere between the two. This project is primarily aimed at the fans. Having said that, during the production process, although it was important to be true to the original music, when choosing sounds for the "electronic" side of the remix, the aim was to be as contemporary as possible. This is quite a juxtaposition, but I feel it works really well in a lot of places on the album.
Did you have input into the strobe-effect bomb design of the jacket cover?
I wish I could say that I did, because it is very cool! But I can't take any credit for that design.
Can you tell us a little about rehearsing the live performance with the Black Mages in Yokohama?
I have met the Black Mages a few times now. They are all really nice guys, very professional. I rehearsed with them a week before the show. They were very encouraging. In terms of the way they rehearse as a band, they have the hallmarks of professionalism in that they come prepared, they nail all the transitions and tricky passages (of which there are quite a few!), and there is no time wasted. It is the same way I was taught to rehearse ensembles, and it definitely works for them. I think I would say that in general, Japanese musicians do pay a lot of attention to detail, and are quite perfectionist in their approach, which is great.
The live concert of Darkness and Starlight at the Yokohama Blitz sold out well in advance of the event. Did it turn out as you had expected?
The show was great. It was amazing to see such a variety of musicians - chorus, opera singers, a string ensemble...amazing! In terms of the remix material, this was only a twenty minute debut promotional set, but the enthusiasm of the crowd was overwhelming. So, thanks to all the fans, and see you next time!
Old favorites given a fresh coat of paint: These fan-favorite FINAL FANTASY tracks were remixed under the supervision of Nobuo Uematsu. The pieces included range from NES, SNES, and PlayStation titles as well as remixes of tracks from The Black Mages' second album. Remixing duties were handled by Ian Hartley and mattb from Ante, who DJ in Tokyo, America, and Europe, while also contributing tracks to films, commercials, and various events. Get ready to experience an entirely new take on FF music.