Anamanaguchi's Guide to Scott Pilgrim: The Game's Soundtrack
Jerry on 2011-05-20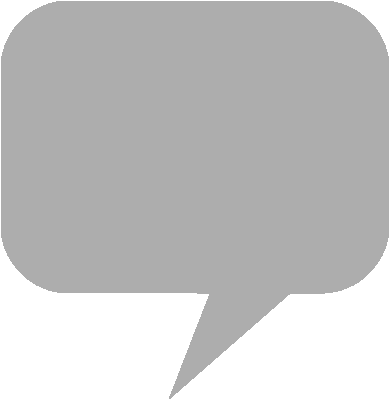 Anamanaguchi emerged from the New York chiptune scene to widespread recognition around the time of the 2006 Blip Festival concert. Their live performances have since become a fixture of the bi-coastal Penny Arcade Expo events. Shortly after Kotaku named them the chiptune band most likely to break through, they were approached by Ubisoft to compose the music score for Scott Pilgrim vs the World: The Game.
A 24-track soundtrack album resulted, the single largest Anamanaguchi release by volume to date. The diverse influences of the soundtrack run from Miles Davis and Angelo Badalamenti to
NES
composer Kozo Nakamura. Band members Peter Berkman and Luke Silas describe it as a mixture of turmoil and fun that remains on the positive side.
The equation equally describes what fans associate both with the band's music and the tone of the
Scott Pilgrim
graphic novels. In this interview, we hear how the two musicians viewed Scott Pilgrim as making sense as an Anamanaguchi project. They also describe how the collaboration with band members James DeVito and Ary Warnaar complemented the game's distinctive sprite art by Paul Robertson.
You were fifteen when Anamanaguchi first started. How did the band finally take shape as the core group was solidified?
Peter Berkman:
James was always a constant, because we went to high school together. I'm also still friends with everyone who has come in and out. I went to high school with George Michael Brower. He played guitar, then he went to UCLA while I went to NYU. Then there was a short-lived lineup, and after that Ari and Luke joined the band.
Luke Silas:
I was living in Los Angeles at that time and had seen a few shows. I'd downloaded a lot of the 8bitpeoples discography, but at that point I wasn't as immersed. Coming to New York and meeting everybody, I was exposed to a lot of new artists.
Where were you learning how to create NES music?
Berkman:
My early days of chiptunes were on 2A03.org. I met my current roommate Dave Mauro, who's done a lot of our album art, through there. It was where I first started talking with Nullsleep and Peter Swimm.
How did the game soundtrack come about?
Berkman:
We were approached by
Ubisoft
. I remember getting a cryptic email a couple months before finding out what it was, saying, "Hey, how would you like to work on a game for Ubisoft?" It sounded interesting but we really needed more information.
Later we were at this house party in Lexington, Kentucky and there was this copy of Scott Pilgrim on a coffee table. I saw it that night right while going to sleep and thought it looked cool. The next morning we got the phone call from that same dude saying, "By the way, the game is Scott Pilgrim." With us, that made sense. It was part of the same world of video game-meets-rock, set in a suburban setting. That John Hughes/ Kevin Smith backdrop is what we're all about.
There was the youthfulness and enthusiasm there. Was this an opportunity for you to begin formally composing music for Anamanaguchi?
Silas:
I'd been doing composition for a while, but that was where it started as a writer for the band. For a few years prior to Scott Pilgrim I'd been using LSDJ, but this made me learn the program a little bit better in order to expand the sound palette. For me, tracking has been a lot of fun.
How would you decide which member of the band would write which track?
Berkman:
We split them up pretty arbitrarily. I'm the one writing with an NES. Luke did the shop theme "Cheap Shop," which he knocked out of the park.
Silas:
The specific idea for the shopping muzak was "super light, faux-bossa nova." It was really fun to write and the middle part is a direct rip-off of jazz standard "Autumn Leaves." For everything that we wrote, there was in-depth discussion. Everyone had input.
Were you sending drafts to Ubisoft for feedback?
Berkman:
: 95% of the time they'd say, "That's awesome." There were times when they felt a track was too lighthearted, but then they'd wind up using it anyway. For instance, there was the song I wrote for Roxie Richter. She's one of the toughest bosses in the game and I wrote a super uptempo J-pop DDR track.
Silas:
"Come On Down" plays in the elevator down to the last level in the game, which is classic beat-em-up fare. For Matthew Patell's theme they wanted something "Bollywood," but it's not very Indian. The lead sound is about as close as it comes to being Bollywood. Maybe ethnic-blipcore? To be fair, I don't think the song they gave Matthew Patell in the movie was super Bollywood.
The mini-boss theme "Subboss Theme" is Teenage Mutant Ninja Turtles, NES composers trying to make metal. The only difference is we actually had guitars to make metal, though they're a little low in the mix and doubling what the
Game Boy
is doing on this song.
Berkman:
The triangle waves on "TechnoMan," the last level theme, are a direct homage to
Mega Man
. They're also kind of a self-homage to "Airbrushed." For "Just Like In the Movies" I wanted to write something totally chilled out. Originally they wanted a beach level, which was great because I love the Beach Boys. Then they were like, "Just kidding, second level's a movie set." I was down with that. It still works.
Previously Anamanaguchi had released EPs like "Power Supply" and "Dawn Metropolis," but not a full LP. Was having strict deadlines on this music something that contributed to the creation of a full-length album in a short span of time?
Silas:
Having these small deadlines to turn in songs did put us in a creative zone. There was one EP in 2006 and another in 2009 and we still haven't done a record.
Berkman
We pretty much did all the work in a month and a half and we're extremely happy with it.
The first track from the game that anyone heard was the Scott Pilgrim anthem performed at PAX. What were you looking to communicate in announcing the soundtrack in a live setting?
Berkman:
I was super emotional during the making of this game, so this song has that quality. The first assignment had been: "Give us an anthem for Scott Pilgrim." I looked through old works in progress, not having to work from scratch because everything I had done was in that vein.
I wanted to write something that reminded me of John Hughes, where there's turmoil but there's fun. Paul Robertson cooked up some sprites for that show. At that point it was a comforting moment to say to a room full of videogame fans that it was happening. It signaled that it would exist someday, beating out
Duke Nukem Forever
.
At that performance you were playing with VJs outpt+paris. It's a collaboration full of gaming crossovers, as Mary Ann Benedetto has taught game development courses in Brooklyn. How did that creative relationship with the audio-visual artists first develop?
Berkman:
I remember seeing Paris's visuals in 2005 when Random from Sweden came to New York for Pulsewave. He did this set with "Spontaneous Devotion" that just blew my mind. I think there's footage of it in Reformat the Planet. When we made the album Dawn Metropolis, I wanted them to do the live visuals. From that point on it was a great relationship. We went on tour together in 2010 with the 8 Bit Alliance.
Silas:
They play with all the amazing electronic artists in New York. Right now they're performing with Benny Benassi.
⚡ Scott Pilgrim vs. The World: The Game – Complete Edition ⚡

OUT TODAY 🤘 pic.twitter.com/a6HDG752sG

— Ubisoft (@Ubisoft) January 14, 2021
Paul Robertson designed the sprite art for Scott Pilgrim: The Game and has also contributed art to your album releases. What are your thoughts on the presentation of his 8-bit visual style?
Silas:
He is maybe unparalleled. He did artwork for the single "Airbrushed" that we released last summer.
Berkman:
He's the best pixel animator I've ever seen. Paul Robertson, Bryan Lee O'Malley and Anamanaguchi: the whole game has been a great artistic collaboration. We were even in touch with Edgar Wright, just for general brodom. If Paul Robertson called us and said he's working on a videogame where you control a space monster, I'd be like, "I'm going to make music for that game and you won't stop me." I love having our music attached to awesome stuff, wherever it makes sense.
Who was responsible for naming the track titles found on the soundtrack album?
Berkman:
They named them for us. I didn't have any qualms with the titles, though "Rox 300" I might have named "Rox 3,000,000%." "Skate or Live" happens to be the name of a song by Best Fwends, a band we like. I wanted to have a Teenage Mutant Ninja Turtles-style lead, because that has some of the best videogame music there is. "Another Winter" was called "Toronto Streets," where you're infatuated and chasing after Ramona. It's the start of an adventure.
What kind of assets did you have to work off of while writing the music for the game, and who did you ask to do the mastering on the album?
Silas:
Some levels had playthrough videos, while others only had a color scheme to work off of. The goofy thing was they sent us a bunch of NES reference tracks, the problem being that those were eight bars of music, while they were asking for a track that was two minutes long.
Berkman:
Nathan Ritholz, a close personal friend, did all of the engineering. He knows what we want and he knows how to do it. We were five friends, all in the studio until 6:00 am every night. It was all recorded in Brooklyn at Lionshare headquarters. Are you playing any of the compositions from the game while on this tour?
Berkman:
The only problem with that is that they're loops. I did write a full version of the credits theme that we played at PAX in 2010. I wanted something epically romantic for the track, so Queen's "We Are the Champions" and Twin Peaks were huge references. Twin Peaks is not a reference that I would have come up with on my own as an analog to Scott Pilgrim, but there are certain parallels, especially in the surrealism that's encroaching on those very mundane environments.
Berkman:
The romanticism of Julee Cruise's music by David Lynch and Angelo Badalamenti, where the chords shift in a surprising way, is there on the album.
Anamanaguchi is currently on tour through the end of the month and you've just finished a couple shows in the Los Angeles area. Do you find it adds to your creative process to be appearing with other artists while on tour?
Silas:
When performing with other bands, you're literally influenced by everything you see. Either you see something that's cool that makes you wonder what would happen if you tried something like that, or conversely you hear something and you don't ever want to sound like that. There's both sides that we're experiencing on tour.
Having often performed together with Nullsleep, do you see that contrast of optimistically bright versus cataclysmic and dark styles as broadening the scope of chip music?
Berkman:
Yeah, it's like good and evil. We want to do a tour where he'd be the Axis and we'd be the Allies.
Silas:
That would be four band bills. The allies would be Anamanaguchi, George & Jonathan, USK and Starscream. Axis is Nullsleep, Rainbow Dragon Eyes, Huoratron and Stagediver. They'd start east coast, we'd start west coast and do battle in the earth's core.
This article originally appeared on: gamedeveloper.com. Images courtesy of Ubisoft.