LUMINES Q&A: Brainstorming with composer Takayuki Nakamura
Jerry on 2008-02-28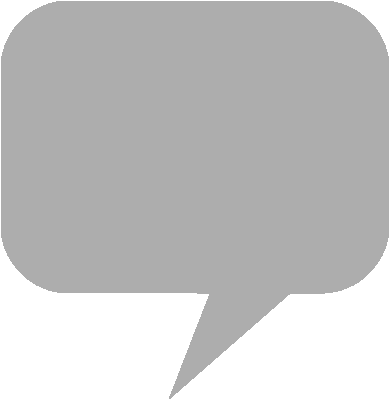 Tokyo-born
Takayuki Nakamura
is a self-described music lover and technophile. As early as junior high he was experimenting in radio through a school program, started a band, and began broadcasting his own songs. He developed an affinity for electronic sound design, performing daily and working part time throughout university to afford his own audio equipment.
It was not until he had graduated that he learned of opportunities opening up in videogame music composition. Given his experience, he was able to scratch together a demo tape, and went to work writing jingles for games, cell phones, and pachinko machines. One morning he woke up realizing he had achieved his long-held objective of composing electronic music.
Nakamura has built his career as an independent-minded artist. He worked as a sound designer for
Sega
for six years before becoming a composer for Dreamfactory and scoring Squaresoft brawlers
Tobal 2
and
Ergheiz
. He contributed to the original score for
Ninety-Nine Nights
for the Xbox 360 and became the lead composer on the puzzle action series
Lumines
.
In late 2007, his Brainstorm label published the album "Lumines remixes Winter," which brought together songs from the Xbox Live Arcade's Rockin' Holiday Pack, in collaboration with musicians h ueda and Keiichi Sugiyama. In January of 2008, he debuted his solo album of
Lumines II
arrangements, "L.II Remixes." We had the chance to speak with him on the subject of these two albums, currently available for streaming on
Spotify
.
Thank you for joining us for the chance to hear about your process. You have mentioned on your website that growing up you had two major interests, guitar and radio broadcasting, and that early on you developed a desire to involve computer software in your creative process. Can you pinpoint what it was about electronic music that inspired your interest?
Takayuki Nakamura:
It was a hobby of mine during my teens to listen to and play rock, along with jazz and cross-over genres of music. I was into musicians like Jeff Beck, Chick Corea, and Keith Jarret. Back then I listened to a ton of music. I was always looking for stimulating new sounds, and gradually I realized that I was no longer satisfied sticking just to music created by purely human means. This was when I discovered electronic music. I had just turned 20 when sequencers and MIDI equipment were becoming affordable, so I purchased a sequencer called a Roland MC-300 with money I had saved up working a part-time job. That was how I got into electronic music.
In "Papa!" a song from the LUMINES Rockin' Holiday Pack, you integrate ambient effects such as the crashing waves. "Cuckoo Clock" on your new album features ticking clocks and chimes. Is your use of such unexpected effects informed by your background as a sound designer for a variety of electronic devices?
It can be interesting to use sound effects to enhance the image of a song, but the purpose behind the waves in "Papa!" is somewhat different from what you hear in "Cuckoo Clock". Crashing waves call to mind a still image of the scenery, while on the other hand the sounds of "Cuckoo Clock" tell a story. I've gathered some experiences from the time when I worked as a sound effects designer for
Virtua Fighter
, and I find them useful even today.
A variety of audio software programs are involved in your process. What are some selections featuring in your most recent projects?
First, I'd like to talk about the work environment of Brainstorm, my company. In sound production for videogames, the development tools are mostly manufactured using Windows-compatible software. This makes it necessary to process the finalized data on PCs. At Brainstorm we put that off, processing all data on Macs right up until the final stages of development. All our computers are networked together on Xserve clusters, so they can easily share files. All the developers work on the sound using both Apple and Windows.
For sound tools on Macintosh, our staff members mainly use Digidesign Pro tools, Apple Logic Pro, BIAS Peak and Gold Bundle by Waves.
Personally, I like Propellerhead Software's Reason and Ableton Live. I used them frequently composing the original
LUMINES
. Ableton Live lets you try out a combination of various of musical phrases. It was extremely well suited for
LUMINES
because the game plays alternative phrases depending on how well the player does with the puzzles. Ableton Live enables me to try out all those various combinations as I am creating them. This is a new method of composing that I never would have discovered working outside of videogames.
I'm interested to know more about your song "Manager Class" on L.II remixes. Is this a personal statement on working life in contemporary society, or a completely imaginary construction?
I once served as a manager in the sound department at SEGA. You can hear voices in that song saying things like, "There you go! Just like that!" "Keep it coming!" "Boy, I'm hungry!" and so on. Maybe you can catch a hint of sarcasm relating to my attitude regarding the manager class.
At Brainstorm you work with the latest computer hardware. Your music has been tailored to the original Playstation console, the PSP, and Xbox 360, among other game systems. Based on your first-hand experience with electronic music in recent years, do you have any thoughts on the rate at which technology is changing?
I personally love technology. One of the reasons why I feel I've chosen the perfect career for myself is that I always get to work on projects for the latest game consoles. Everyone says the technology progresses rapidly, but that's not the case for sound. I feel there should be more new innovations coming out of sound equipment design. Compared to what is going on in the visual domain, I haven't seen as much change in the realm of audio.
The music of LUMINES has incorporated a diversity of styles. By expanding the musical categories with each new entry, do you see yourself making conscious efforts to challenge expectations players might have developed about your projects?
I've already produced more than 80 songs just for
LUMINES
. Every time I start a new project, I challenge myself with unfamiliar genres. It's easy to stick to one particular domain and keep on making the same old thing, but it's vital to keep your creations from becoming bland when you're working in entertainment. I try to challenge myself to a variety of styles.
Having given us an idea of the software you use to mix your music, could you tell us about the sound equipment you use and how you expect to incorporate it into your future projects?
There are a few synthesizers, percussion instruments, and a simple recording booth around my desk. Whenever I have an idea for a sound, I'm able to record it on the spot and tweak it to my liking using various software programs. All sounds can be uploaded to the Mackie 32-channel mixer and monitored at any time. In this kind of environment, you always have the choice to experiment with your audio.
Producing videogame music, I'm often challenged with creating a certain genre: it can be techno-electronic, or hard rock, or orchestral. It's important for me to change the production environment to suit the style of sound. To that end, I need to be familiar with how to use a variety of software and hardware. For orchestral tracks, I used GVI on PC and plug into the Vienna symphonic library data. For guitar samples, I use Podxt and record it on my own using the Vox amp.
Challenging myself to different genres has formed the basis of my musical style, which is a mixture of types. In that sense, I could say that the process behind
LUMINES
is in the integration of all the styles I've cultivated over the years. In L.ll remixes, which was released in January, you'll have a chance to listen to these categories of music. At the moment, I'm working on sound for another puzzle game. I can't reveal the title, but it's scheduled for release in 2008. By all means, I hope you'll look forward to it.
Translation by Kaoru Bertrand. Read it in Japanese on Medium.com
L.ii remixes compilation by Takayuki Nakamura was first published fifteen years ago, today. The Lumines II arrangement album can be previewed on the Brainstorm music studio #SoundCloud channel - https://t.co/nycESx08Rh |#vgm pic.twitter.com/0sAElWYz1z

— The Ongaku (@TheOngaku) January 23, 2023
Drammatica a look back at the very best of Yoko Shimomura