Preorders open for Dragon Age: Selections vinyl box set
Jerry on 2023-06-21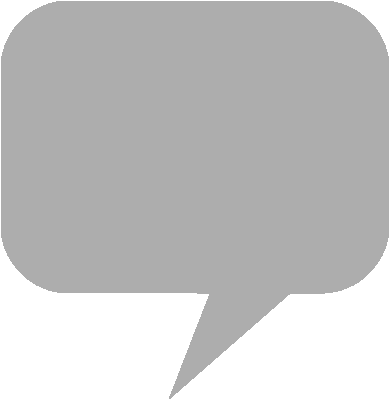 Record label
Spacelab9
, in collaboration with
Electronic Arts
and BioWare, has opened preorders for the "Dragon Age: Selections from the Original Game Soundtrack" vinyl box set. Excerpts from the soundtracks are streaming on
Spotify
, courtesy of Electronic Arts.
Featuring 71 music tracks from the franchise, disc color variant preorders have also opened at the Bioware Gear Store. The analog record release is estimated to ship from both stores in November, alongside distributors
Vinyl Luxe
and Light in the Attic in Seattle.
The first three discs include a selection of 55 key music tracks composed by
Inon Zur
and Trevor Morris from the original trilogy. The fourth disc contains seven tracks from the
Dragon Age: Inquisition
"The Descent" and "Trespasser" downloadable contents, along with nine Bard Songs by Raney Shockne.
Spacelab9 - Dragon Age: Selections from the Original Game Soundtrack
Vinyl Luxe - Dragon Age: Selections from the Original Game Soundtrack
Light in the Attic - Dragon Age: Selections from the Original Game Soundtrack
DISC 1 SIDE A [DRAGON AGE ORIGINS]
1. DRAGON AGE: ORIGINS (2:49)
2. ELVES AT THE MERCY OF MAN (1:21)
3. RUINS OF OSTAGAR (1:18)
4. THE COMMON DWARF (1:24)
5. THE PARTY CAMP (0:44)
6. THE DALISH (1:18)
7. DARKSPAWN IN THE WILDS (1:13)
8. HUMAN NOBILITY (1:21)
9. URN OF SACRED ASHES (1:01)
10. JOIN THE GREY WARDENS (1:53)
11. BATTLE THE DARKSPAWN HORDES (1:05)
12. MAGES IN THEIR CHANTRY (2:01)
13. LELIANNA'S SONG (2:33)
DISC 1 SIDE B [DRAGON AGE ORIGINS]
1. THE CHANTRY'S HUBRIS (3:16)
2. THE NATURE OF THE BEAST (1:30)
3. TAVERN BRAWL (1:15)
4. THE DALISH ELVES ENCAMPMENT (1:18)
5. FERELDEN AT WAR (2:57)
6. KING EDRIN (1:32)
7. CHALLENGE AN ARCH DEMON (3:12)
8. THE CORONATION (1:03)
9. I AM THE ONE (HIGH FANTASY VERSION) (4:02)
DISC 2 SIDE A [DRAGON AGE II]
1. DRAGON AGE II MAIN THEME (2:03)
2. HAWKE FAMILY THEME (2:00)
3. QUNARI ON THE RISE (2:04)
4. LOVE SCENE (1:39)
5. VISCOUNT (1:29)
6. TAVERN MUSIC (2:11)
7. KIRKWALL ARRIVAL (5:13)
8. ROGUE HEART (3:12)
DISC 2 SIDE B [DRAGON AGE II]
1. JOURNEY TO DEEP FEAR (2:55)
2. MAGE PRIDE (4:03)
3. KIRKWALL TOWN ACT 2 EXPLORATION (2:05)
4. DARK DAWN (3:22)
5. FENRIS THEME (2:30)
6. NIGHT ATTACK AND VICTORY (1:56)
7. DESTINY OF LOVE (3:25)
DISC 3 SIDE A [DRAGON AGE: INQUISITION]
1. DRAGON AGE INQUISITION THEME (2:52)
2. THE WRATH OF HEAVEN (5:25)
3. ESCAPE FROM THE FADE (1:14)
4. CALLING THE INQUISITION (1:59)
5. IN HUSHED WHISPERS (4:49)
6. THE WESTERN APPROACH (2:07)
7. JOURNEY TO SKYHOLD (1:48)
DISC 3 SIDE B [DRAGON AGE: INQUISITION]
1. THE DAWN WILL COME (1:58)
2. ORLAIS THEME (2:44)
3. THE SCAR (0:56)
4. SIEGE OF ADAMANT (1:14)
5. WICKED EYES AND WICKED HEARTS (3:35)
6. THEDAS LOVE THEME (1:59)
7. CHAMPIONS OF THE JUST (3:55)
8. SACRIFICE (1:01)
9. RETURN TO SKYHOLD (2:13)
10. EPILOGUE (1:10)
DISC 4 SIDE A (BONUS DLC TRACKS)
1. I AM THE ONE (DARK FANTASY VERSION) [DRAGON AGE: ORIGINS] (4:10)
2. MAIN THEME [DAI DESCENT DLC] (2:58)
3. AFTERMATH [DAI DESCENT DLC] (1:29)
4. DARK SOLAS THEME [DAI TRESPASSER DLC] (3:01)
5. QUNARI ATMOSPHERE [DAI TRESPASSER DLC] (2:41)
6. LOST ELF THEME [DAI TRESPASSER DLC] (3:58)
7. D'READ KODA (1:08) [HIDDEN TRACK]
DISC 4 SIDE B (DRAGON AGE: INQUISITION - THE BARD SONGS)
1. ENCHANTERS (3:23)
2. GREY WARDEN (2:12)
3. I AM THE ONE (1:58)
4. ONCE WE WERE (2:10)
5. RISE (1:26)
6. SERA (1:45)
7. FALL OF THE MAGISTER (3:01)
8. SCOUT LACE HARDING (2:08)
9. THE SLIGHTEST O
NES
(2:28)
Dragon Age Selections From the Video Game Soundtrack 4LP Box Set pressed on lita exclusive clear colored vinyl!

Secure your copy here!https://t.co/hOx1hrFXCy pic.twitter.com/psnYlqb4yC

— Vinyl Luxe Records (@VinylLuxe) September 14, 2023